The Joe Loewenstein House in Rockdale
These pictures are of Joseph Loewenstein's house. It originally stood right on Highway 79 in Rockdale, a few blocks east of Main Street. The Graves family bought it when the Joe Loewenstein family moved to Houston before 1900. The house was passed down through a few generations of the Graves family and then it was sold a few times. It eventually fell into the hands of the Baptist church, who threatened to demolish it. Fortunately, the Graves family, who are well-known for restoring historical homes, bought the house back and moved it out of town to a plot of land they own between Sharp and Davilla. Unfortunately, it's not visible from the road. Many thanks to Owen Rachel Graves (and family), who was gracious enough to take me out on their land to photograph the restoration in progress.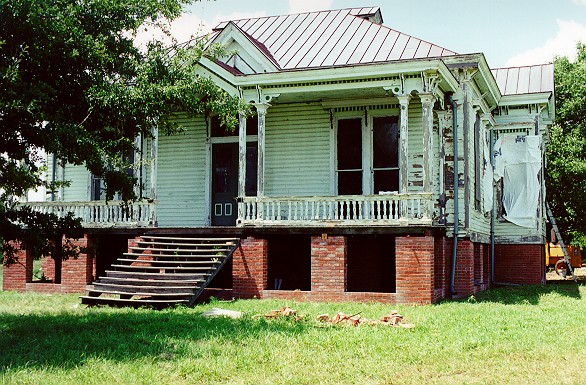 The Graves are restoring the house to its original condition, even removing addtions that had been made over the years, although they're keeping the central air. They also brought the original carriage house to the new site (not shown, though - ran out of film).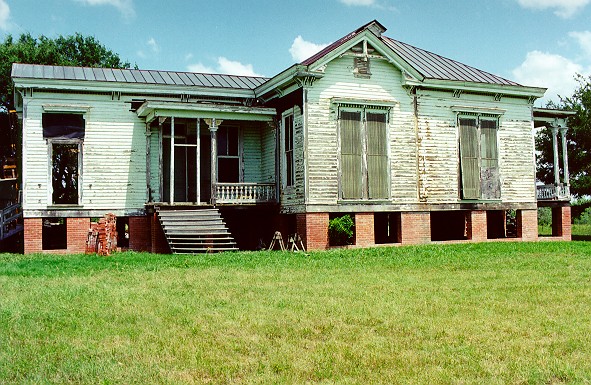 The Graves' daughter Penny is actually the one who is directing the restoration (which is being done by EBCO, a big outfit that just finished a restoration of the Milam County courthouse, in which they reconstructed the clock tower that was removed in 1938 in an effort to "modernize.") The brick foundation you see is not the original. The new copper roof was installed shortly after the house was moved in 1988 (?).
| | | |
| --- | --- | --- |
| | | Although the paint is peeling, the house is actually in very good condition. It was moved in 3 or 4 pieces, and the movers seem to have put it back together seamlessly. |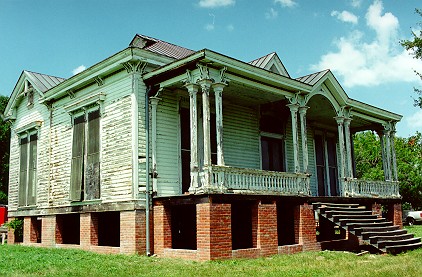 | | | |
| --- | --- | --- |
| | | Here is the famous "JL" frosted glass in the front door. The other pane was broken out about 100 years ago by Mr. Graves' father, who, as a little boy, bounced a ball down the hall and into the window. The Graves replaced it with a pane that matches the original exactly, except that it says "FAG" for Fred A. Graves. |
| | | |
| --- | --- | --- |
| | | This is the empty lot back in Rockdale where the house used to stand. As you can see, the church has not made much use of it. Although it doesn't show well in the picture, the sidewalk leading up to the front steps and curved sidewalks that went around the sides of the house are still there and in good condition. |
Dad took these black-and-white pictures when he and Grampa visited the house in 1976, when it was still in its original location.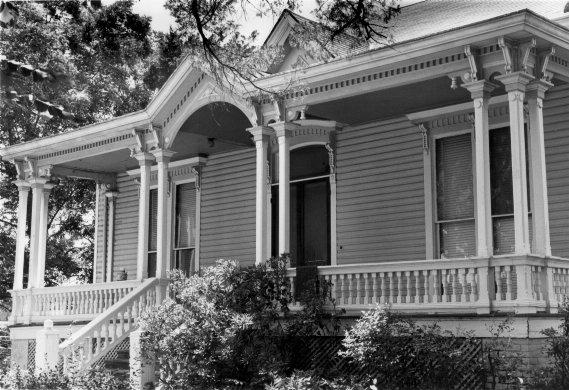 Grampa took this picture: