In the morning we hit the road and say goodbye to the Zum Hechten.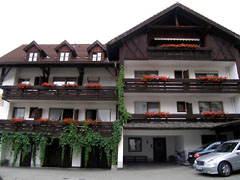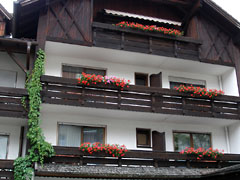 On the way to the autobahn we pass through Nesselwang, where I decide to take a couple of pictures.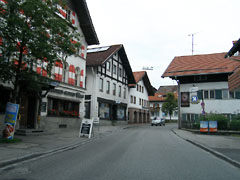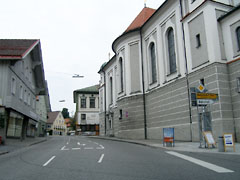 Before we actually get on the autobahn, we decide to divert to Wertach, to take in some Bavarian scenery. Photographing and sketching ensues.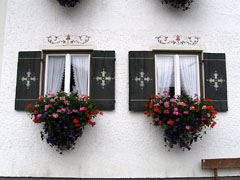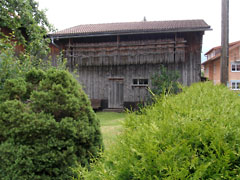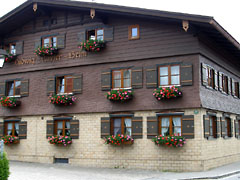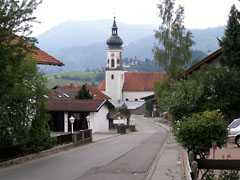 After lunch in Bad Ditzenbach, we head towards Löwenstein, but first we get detoured miles out of the way by bad highway signage. We recover by taking a small road from one autobahn to another. On the way, Heimerdingen turns out to be quite scenic.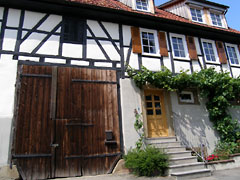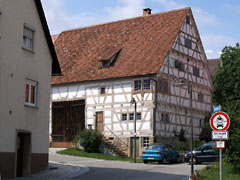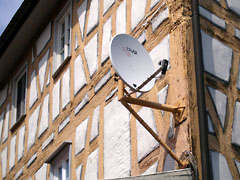 Finally, we're getting near Löwenstein...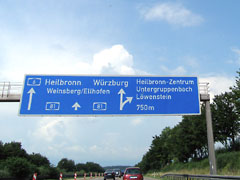 Closer...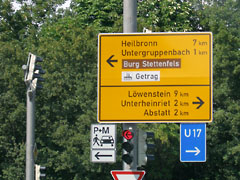 There!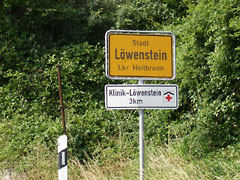 Löwenstein turns out to be a spectacularly scenic town, nestled between the vinyards in the valley below and the hills above.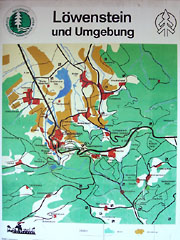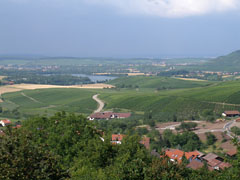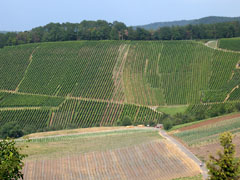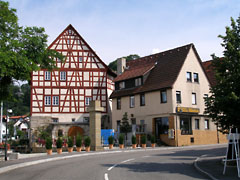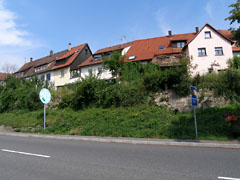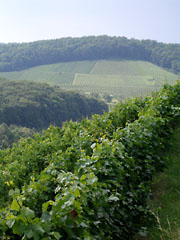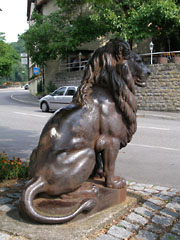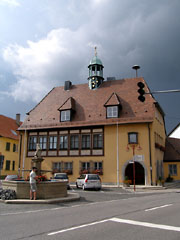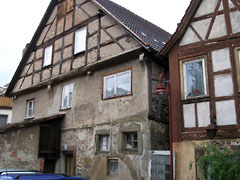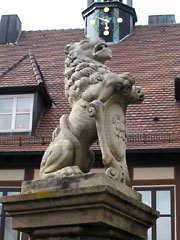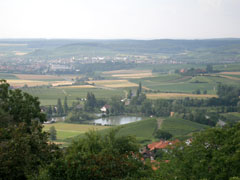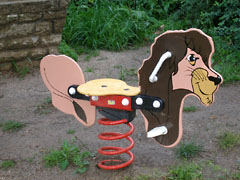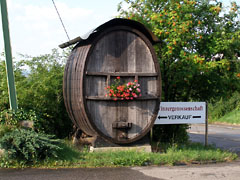 After an afternoon in Löwenstein, we head towards Heidelberg. However, just outside of Löwenstein we come across a field of giant sunflowers. We just have to stop.